Kirsten Jakmas Kuykendoll
Background:
Gamma Nu-Miami
Former National Leadership Team member
Former Sigma Kappa Chapter Advisory Board member
Former Gamma Nu Chapter Advisory Board member
White Rose Giving Society member
Cavin Society member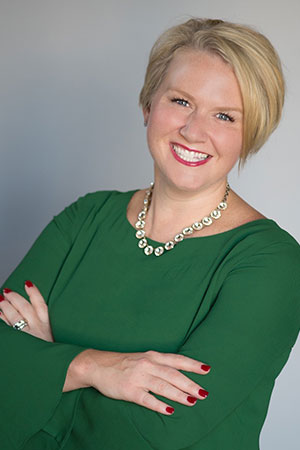 When Kirsten joined Kappa Delta during her sophomore year, "It felt like home," she says. "It was the place where I could see myself being my complete self. I felt an instant connection and comfort level with my friends and new sisters." She credits her decision to join KD to the friends who had joined the prior year; however, the more she learned about KD's values and bonded with her new sisters, the deeper her connection to the sorority grew.
That connection has brought Kirsten back to Kappa Delta time and time again long after graduation. As an alumna, her passion for developing leadership skills led her to mentor chapter leaders at Ohio State and Miami as a chapter advisory board member. "Investing in the education and leadership for women at this point in their lives can truly have a long-lasting impact," she says. "A strong sense of belonging is critical to being a vulnerable, authentic, and courageous leader. Kappa Delta affords that to its membership."
Kirsten's support of Kappa Delta's members didn't stop there. She connected with other alumnae as a member of the Cincinnati Alumnae Chapter and increased her impact as a member of the National Leadership Team. "I was surprised that I could get even more out of Kappa Delta as an alumna," she shares. "These experiences as a collegian and alumna enabled me to grow in new ways that deepened my commitment to KD and enhanced a greater sense of belonging. I truly believe it helped shape the leader and woman I am today."
After living in Ohio for most of her life, Kirsten and her husband Dustin moved to Texas where they have now lived for more than a decade. In her role as head of associate experience for Fidelity Investments, Kirsten's job is to understand how to improve the experiences of their employees. This passion for improving the lives of others is the same passion that drives Kirsten to give to the Kappa Delta Foundation.
"I contribute to the foundation annually and in recent years decided to will my Fidelity charitable gift account to Kappa Delta. I know the impact Kappa Delta has had on me," she says. "As a result, I know how my contributions can inspire and impact the lives of women."
Kirsten considers giving to the foundation her way of investing in the future. "Through the support of the foundation, Kappa Delta women get the training, support, and financial means to experience and grow into future leaders of our schools, businesses, communities, and beyond," she says. "I'm incredibly proud of the impact the foundation has on women and our communities. The ability to pay it forward through scholarships and leadership opportunities is extraordinary. Knowing my donations support leadership training that will impact women well beyond their time on campus is motivating. It feels so good to be a part of a large network of women supporting the next generation of women."
© Pentera, Inc. Planned giving content. All rights reserved.
Disclaimer